​
ABOUT PHILOMUSICA VISIT US ANYTIME

UPCOMING EVENTS
Formed in 1972, Philomusica will be celebrating A full rehearsal schedule is planned for this Provisional Date
its 50th anniversary in 2022. autumn starting on 13th October 2021.
Sunday, April 10th 2022 @ 8pm
Originally founded as a "town" orchestra, since
the 1990's it has become a "town and gown" Programme - TBA
orchestra enjoying considerable . . . . . .
For more information click on the link below.
​​
Read more
LOCATION
MORE EVENTS
QUICK LINKS

​​​​​​​ ​​​​​​​ ​​​​​​​ ​​​​​​​
​​​​​​​ ​​​​​​​ ​​​​​​​ ​​​​​​​ ​​​​​​​ ​​​​​​​ ​​​​​​​ ​​​​​​​ ​​​​​​​
​​​​​​​ ​​​​​​​ ​​​​​​​ ​​​​​​​ ​​​​​​​ ​​​​​​​ ​​​​​​​ ​​​​​​​ ​​​​​​​ ​​​​​​​
​​​​​​​ ​​​​​​​ ​​​​​​​ ​​​​​​​ ​​​​​​​ ​​​​​​​ ​​​​​​​ ​​​​​​​ ​​​​​​
​​​​​​​
​​​​​​​ ​​​​​​​ ​​​​​​​ ​​​​​​​ ​​​​​​​ ​​​​​​​ ​​​​​​​ ​​​​​​​ ​​​​​​​ ​​​​​​​ ​​​​​​​ ​​​​​​​ ​​​​​​​ ​​​​​​​ ​​​​​​​ ​​​​​​​ ​​​​​​​ ​​​​​​​ ​​​​​​​ ​​​​​​​ ​​​​​​​​​​​​​​ ​​​​​​​ ​​​​ ​​​​​​​​​ATTENDANCE BECOME A MEMBER SPONSOR US BECOME A FRIEND MUSICAL DIRECTOR
& of
AVAILABILITY PHILOMUSICA

ATTENDANCE JOIN US Sponsorship FRIENDS M. D.





​​​​​​​ ​​​​​​​ ​​​​​​​ ​​​​​​​ ​​​​​​​ ​​​​​​​ ​​​​​​​ ​​​​​​​ ​​​​​​​ ​​​​​​​ ​​​​​​​ ​​​​​​​ ​​​​​​​ ​​​​​​​ ​​​​​​​ ​​​​​​​ ​​​​​​​ ​​​​​​​ ​​​​​​​ ​​​​​​​ ​​​​​​​ ​​​​​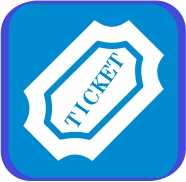 ​​​​​​​

​​​​​​​ ​​​​​​​ ​​​​​​​ ​​​​​​​ ​​​​​​​ ​​​​​​​ ​​​​​​​ ​​​​​​​ ​​​​​​​ ​​​​​​​ ​​​​​​​ ​​​​​​​ ​​​​​​​ ​​​​​​​ ​​​​​​​ ​​​​​​​ ​​​​​​​ ​​​​​​​ ​​​​​​​ ​​​​​​​ ​​​​​​​ ​​​​​​​ ​​​​​​​HAVE A LISTEN TICKETS & PRICING

LISTEN TICKETS





​​​​​​​

Come and listen to Philomusica of Aberystwyth
at our next concert
Philomusica is pleased to announce that a rehearsal schedule has been planned from October with a concert on the 4th December 2021

Please see "Upcoming Events" for more details